Shichiyo Kousan Co., Ltd (SKC) will create an environment which people can choose high quality products and customer services. SKC will always challenge to become a lifeline between maker and end-user.
"Japan to the world, World to Japan "
Some people say that Japan is a country surrounded by ocean and this environment makes Japan isolated from rest of the world. However, we believe it is not true. When SKC sees Japan, it is a ubiquitous country with full of opportunities.

The principal mindset SKC embraces is to provide pleasure and happiness for every single customer who discover new products with unprecedented performance and/or quality through our services. Existence of SKC is to be the medium for reciprocal communication between maker and end-user. We believe the uniqueness for this role will be accomplished by hospitality which Japanese people have been cherishing in their culture.

The notion of "wholesaler" or "customer" does not exist in our principle. All we want is to pursuit the happiness of you, your friends, your family and all the people you encounter in life. We have faith in this infinite continuation to create the future with full of happiness.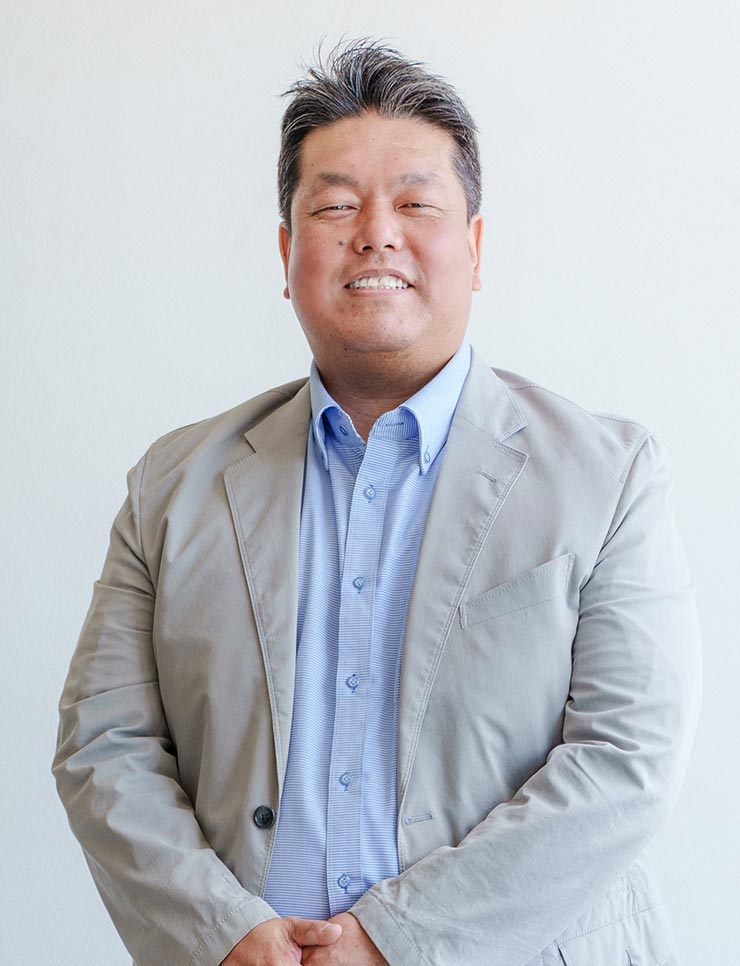 CEOHiroyuki Shimazu
Company Overview
Company Name
Shichiyo Kousan Co.,Ltd
Address
〒577-0012 
#806 2-1-33 Nagatahigashi, Higashiosaka-shi
Osaka 577-0012 JAPAN
Established
January 5th, 2009
CEO
Hiroyuki Shimazu
Capital
3,000,000 JPY
Number of employees
11名
Business Details
Import Agency Business
Import and Sales Agency Business for overseas manufacturers, Customer Support etc.
Export Agency Business
Export and Sales Agency Business for domestic manufacturers, Customer Support etc.
Interpretation service, translation service and Import Export support Business
Product Developpement, Plannning Business
Direct Internet Sales Business
Sales Business for Government Agencies
Major Domestic Clients
Ministry of Defense ( Japan Ground Self-Defense Force, Japan Maritime Self-Defense Force, Japan Air Self-Defense Force ) / Japan Coast Guard / National Police Agency of Japan / Respective prefectural police departments in Japan / Respective local governments in Japan / Respective Kiosks in Japan Ground Self-Defense Force stations / Respective Japan Railways companies / Equipment Development Organization OSAKA PLASTIC MODEL.Co,ltd. / Toyo Bussan Co., Ltd. / TOKYU HANDS INC. /Sightron Japan Inc. / YAMAHIDE CO., LTD. / BIGWING inc. / DIAMOND CO., LTD. / GUNSMITH of KUNITOMO CO.,LTD. / Seco International inc. /NIPPON TOKUSO Co., Ltd. / Snap-on Tools Japan K.K. / LayLax inc. / Irisawa CO., LTD. / Shitou Limited Liability Company / SKC THREAD TOOL MFG. CO., LTD. / NBC.,Ltd. / ASCII MEDIA WORKS / BEAMS Co., Ltd / Ginichi CO., LTD. / RS TAICHI CO., LTD.
Major oversea clients
ACTinBlack SARL / Adventure Lights / ARC' TERYX LEAF / Civilian Lab LLC(HAZARD4) / C-MORE Systems / First Spear, LLC / GEAR AID / Gentex Corporation / Juggernaut.Case / Magpul Industries Corporation / OPS-CORE / Princeton Tec Tactical / PIG Glove(SKD Tactical) / PTS Syndicate / Pistol leash Unlimited / S3 International / Smith Optics Elite / SUREFIRE LLC / Salomon FOCES / Team Wendy / Thyrm LLC / U.S. Armor Corporation /
(Alphabetical order)
Main bank
Osaka Chamber of Commerce and Industry / The Higashiosaka Chamber of commerce and Industry
Member organization
Japan toy gun Safety Association
Consulting lawyer
legal professional corporation, Sakuyakonohana Law Office
Company Background
2001
launched as Import Agency Department in SKC THREAD TOOL MFG. CO., LTD. Signed a contract as Import Agency with SUREFIRE LLC.
2003
Became a department of international business in SKC THREAD TOOL MFG. CO., LTD.
2004
SUREFIRE launched EC website in Japanese.
2006
Started export business
2007
Separated from SKC THREAD TOOL MFG. CO., LTD and became independent. Launched "Diablo"
2009
Established Shichiyo Kousan Co., Ltd. Closed the business "Diablo"
2010
Established Direct Sales department "FRONTLINE".
2011
SUREFIRE LLC acquired No.1 Consumer Sales in the world.
SKC launched product development and planning Business department. SKC Started "FReCS Series"
2012
SKC launched first issue of catalog sales magazine "FRONTLINE"
2014
SUREFIRE acquired No.1 Performance Distributor.
2015
SUREFIRE acquired No.1 Performance Distributor.
2016
SUREFIRE acquired No.1 Performance Distributor.
2017
SUREFIRE acquired No.1 Performance Distributor.
2019
SUREFIRE acquired No.1 Performance Distributor.
2020
Exclusive Sales Agreement with First Spear LLC